Considered the 3rd most beautiful beach in Brazil by Guia 4 Rodas (2011/2012) , Patacho beach in Alagoas ecological route is almost deserted, synonymous of privacy.
Directions
From Recife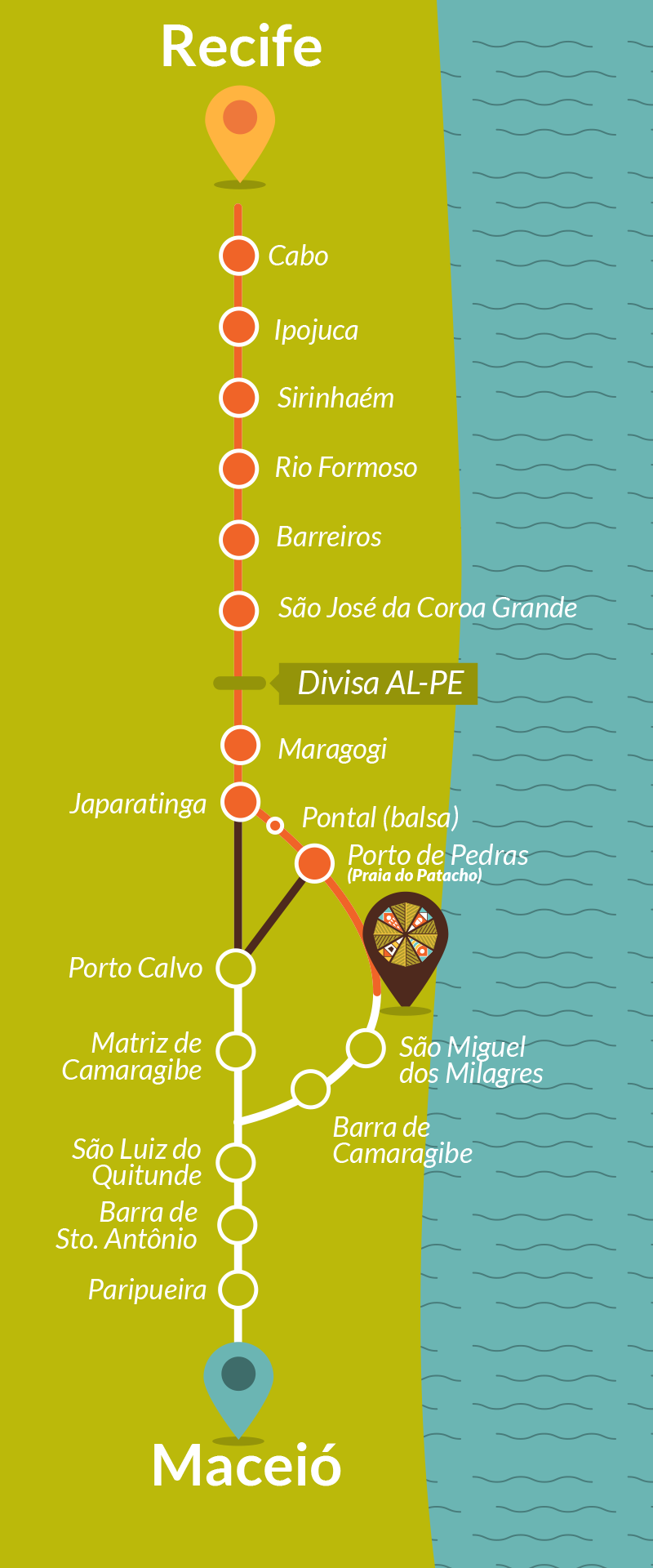 Get the PE-060, follow through and pass Cabo de Santo Agostinho, Ipojuca, Barreiros, São José da Coroa Grande and Maragogi. When you get to Japaratinga, go into the town and then drive for another 10 kms to the ferry by internal road. Catch the ferry to Porto de Pedras. In Porto de Pedras take a left and follow approx. 1.5 km until you see on your left a square with signs of pousadas and lanchonete patacho. Enter there in a dirt road between trees. Entering this road and 500 mts ahead you will see our Vine mandala gate. There are no signs at the entrance of the Village.
From Maceió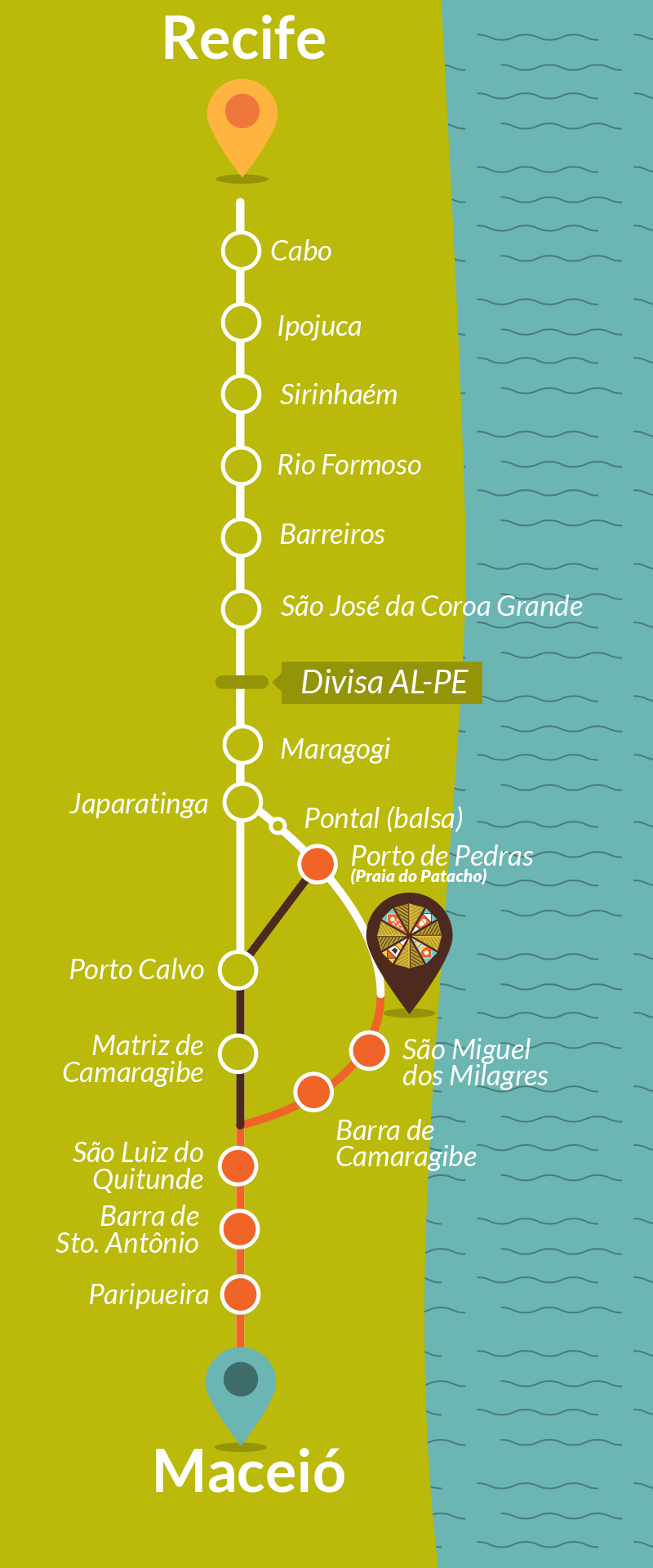 Move north on AL 101 toward Guaxuma, Paripueira, Sao Luis do Quitunde. In São Luís do Quitunde pass through the city, pass by Buffalo Bill (store) and a sugarcane factory. After the factory turn right to Costa dos Corais. Follow this road until Passo do Camaragibe, enter the city and then turn right to Barra do Camaragibe, Sao Miguel dos Milagres. Follow this direct road until Porto de Pedras. In Porto de Pedras there will be a gas station on the right, in the middle of a coconut grove, Posto Patacho. Enter the dirt road next to the gas station until you reach the shoreline. Turn left and about 500 mts you will reach Vila do Patacho with it's vine mandala gate . There are no signs at the entrance of the Village.